---
Dog Park
Animoshag ogaa-wedaminojigimiwaang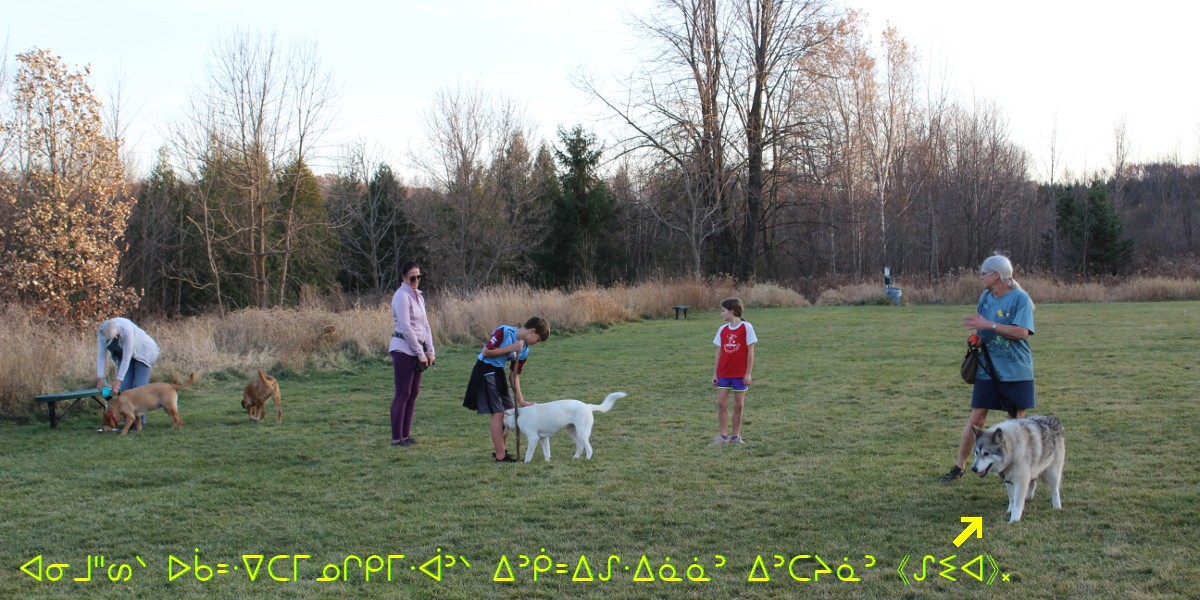 Animoshag ogaa-wedaminojigimiwaang ingii-izhiwinaanaan indayinaan "Shila."
We took our dog "Shila" to the dog park.
ogaa-wedaminojig
a place for playing (playground)

animoshag ogaa-wedaminojigimiwaan
dogs' playground (dog park)
Ma'iinganing izhinaagozi Shila, minode'e idash. Mino-izhiwebizi apane.
Shila looks like a wolf, but she is friendly. She always behaves well.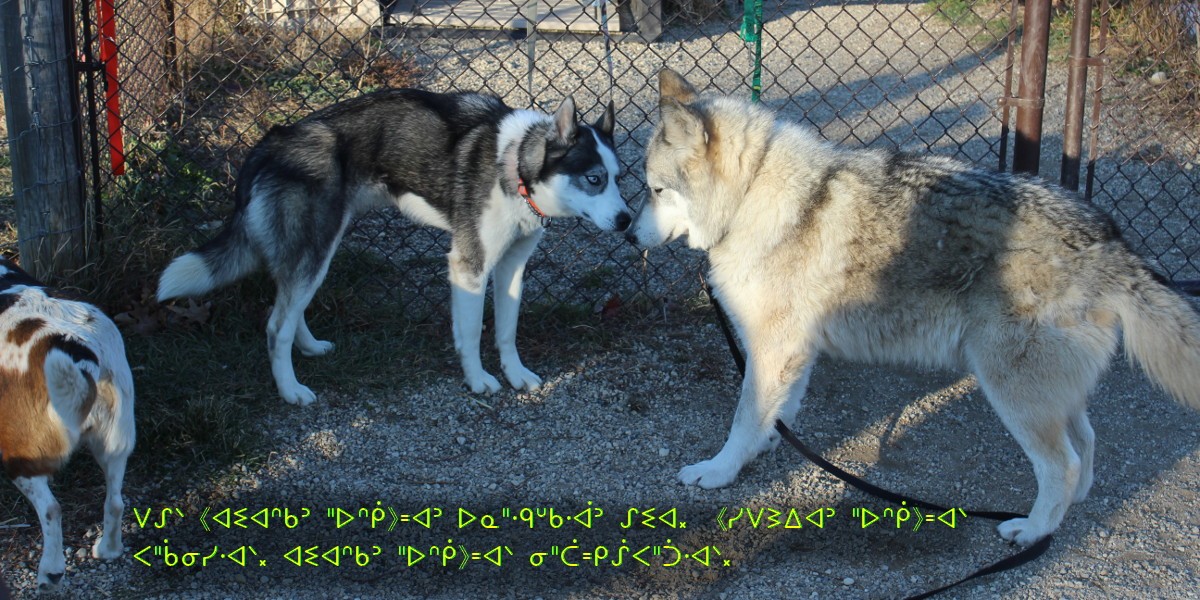 Bezhig "Alaskan Husky"-an onakweshkawaan Shila. "Siberian Husky"-ag bakaaniziwag. "Alaskan Husky"-ag nitaa-gizhiibatoowag.
Shila meets an Alaskan Husky. Siberian Huskies are different. Alaskan Huskies are good at running fast.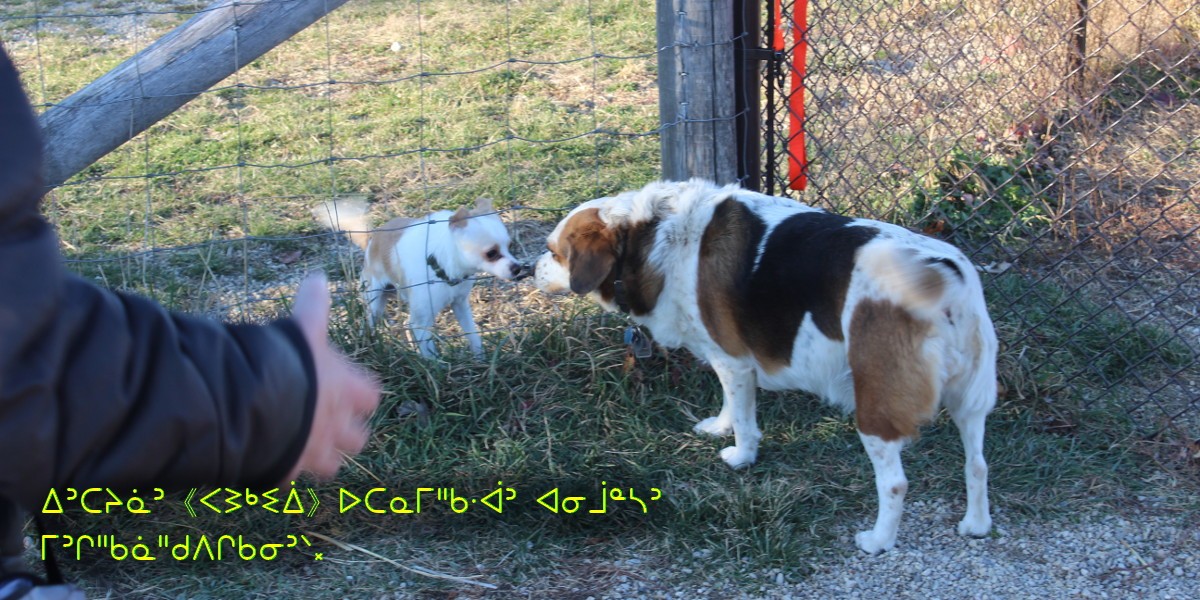 Indayinaan "Barkley" odanamikawaan animoonsan minjikanaakobijiganing.
Our dog "Barkley" greets a small dog through the fence.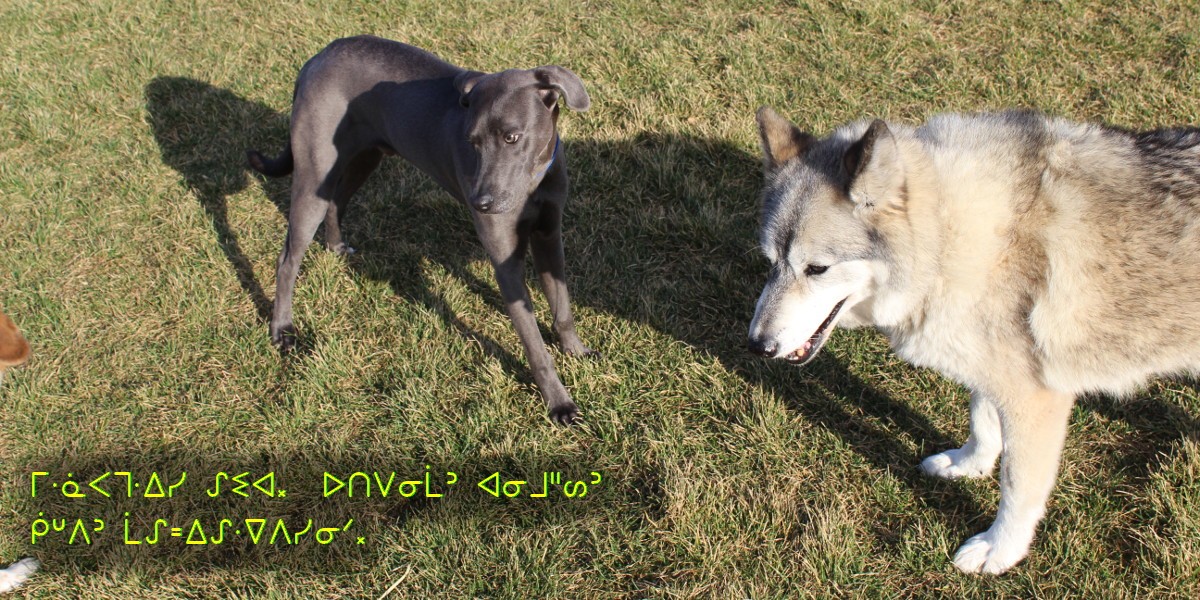 Minwaabamewizi Shila. Odibenimaan animoshan giishpin maazhi-izhiwebizinid.
Shila is respected. She dominates dogs if they behave badly.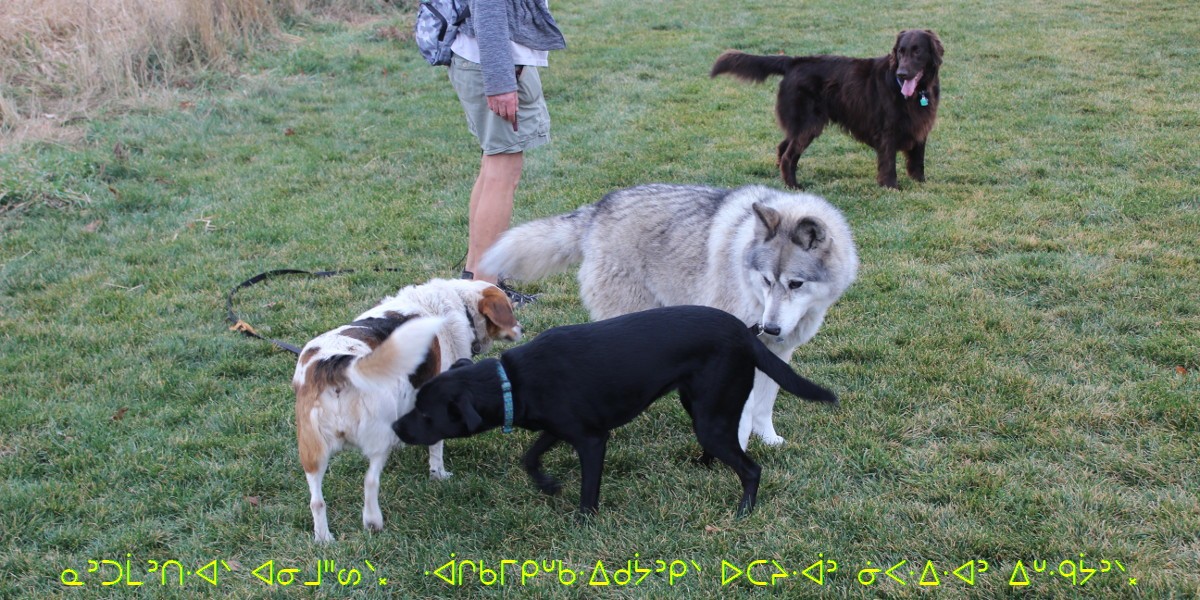 Nandomaandiwag animoshag. Waajigamigishkawigoyaangig odayiwaan niibawiwan ishkweyaang.
The dogs sniff each other. Our neighbors' dog stands behind them.
waajigamigishkawigoyaangig
they who are neighbors to us (our neighbors)

waajigamigishkawigoyaangig odayiwaan
our neighbors' dog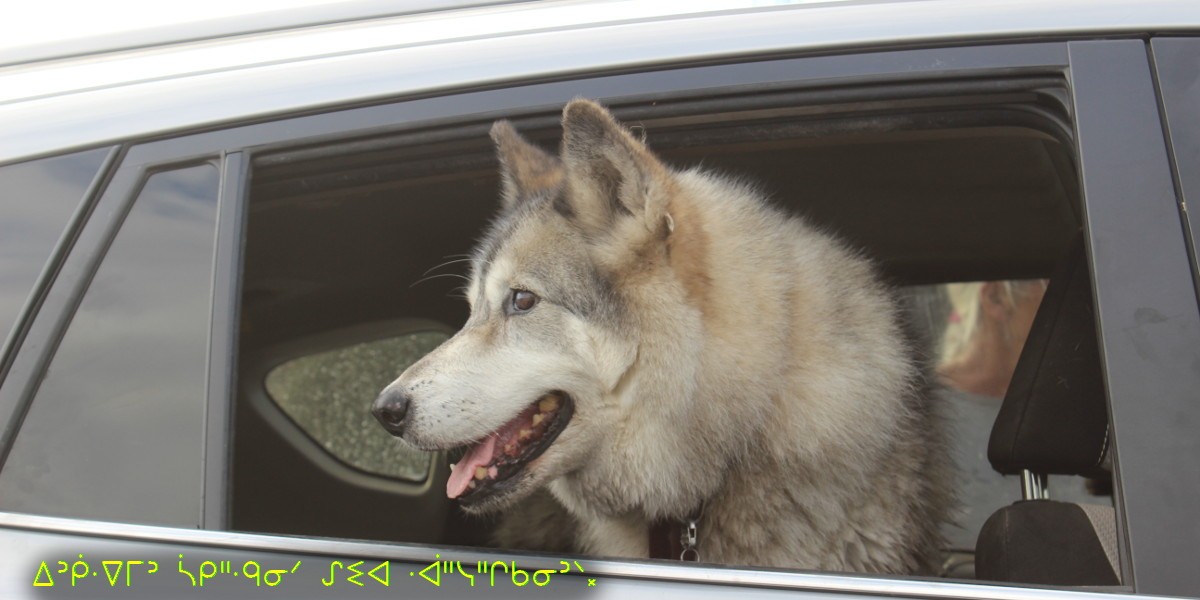 Ingiiwemin zaagikwenid Shila waasechiganing.
We return home with Shila sticking her head out the window.
---